FK is a registered trademark of FK Bearing Group. A ball bearing unit consists of a insert bearing and a bearing housing.
FK ball bearing units provide simple and effective bearing arrangements capable of accommodating moderate initial misalignment from mounting errors. They are easily mounted onto commercial shafting and are particularly useful where fabricated machine frames are employed.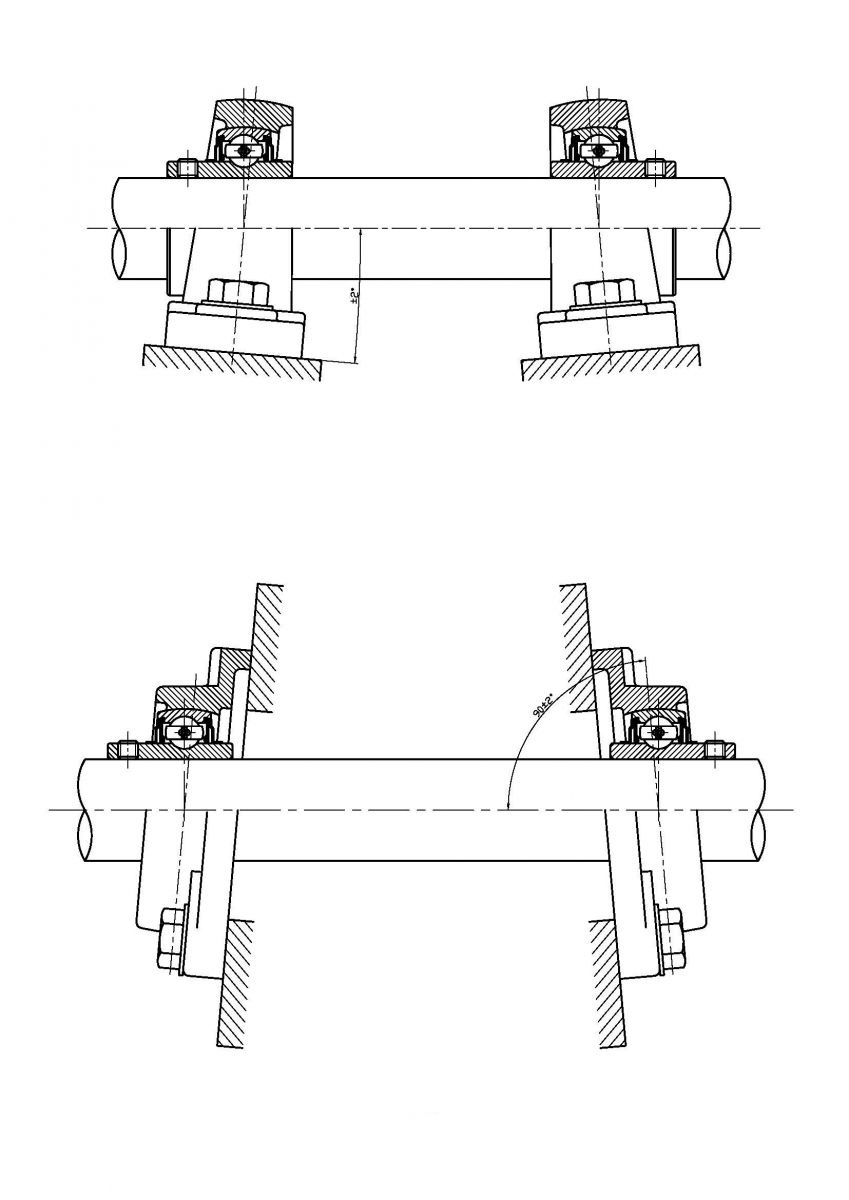 The units are available in a variety of pillow block, flange, cartridge and take-up mounted configurations with one piece cast iron, ductile iron, stainless steel, thermoplastic or two pressed steel housings.
There are many different combinations of insert bearings and housings.
FK inserts are wide inner ring ball bearings that are effectively and efficiently sealed, including J type rubber seal, H type metal shield seal, SL type dual seal, L3 type triple seal, F type combine seal, dust cap and end-cover.
Simple fitting onto standard shafting is provided for by means of eccentric locking collar, set screws, adapter sleeve or squeeze lock.
The reliability, simplicity and ease of assembly of items in the FK ball bearing units range has resulted in their popularity for agricultural, extraction machinery, textile machinery, parking equipment, fan equipment and construction machinery as well as process and automation equipment.
2. Bearing Units Types
A.By seal type
-
J type rubber seal
-
H type metal seal
-
SL type dual seal
-
L3 type triple seal
-
F type seal
-
Combined seal
-
Bearing Cover
-
End-cover of Housing
B.By locking method
-
Eccentric Locking Collar
-
Set Screws
-
Adapter Sleeve
-
Concentric Locking Collar
C.By housing material
-
Cast Iron
-
Ductile Iron
-
Pressed Steel
-
Stainless Steel
-
Thermoplastic
-
Rubber Ring
D.
Combinations of Insert Bearing and Bearing Housings
3. Bearing Units Selection
Selection of Bearing units should be decided by application conditions, considering rotation speed, load rating, environment etc. Users can refer to our FK Bearing Units Catalog, this catalog provides the necessary technical information for assisting in selecting the most appropriate bearing units for most applications. FK can provide many other items which are not included in the catalog, FK supply one-stop type services and product solutions of ball bearing units.
If you have any doubts when making an application selection, or if you require additional information, please contact FK Bearing Group by
export@fk-bearing.com
.